Serene Wellness Spa
Average rating:
24 reviews
Aug 18, 2020
The Best Massage Hands Down
Mary is the best hands down, been to many places and she has a gift with her hands, her expertise and skills are amazing. I will not go anywhere else.
Jan 11, 2020
Best Message Ever!
Best Message Ever! omg I Feel amazing I work Offshore and I Use a lot of my Muscles and she got all the Knot's out ... Thanks again can't wait to come back.
Sheila Stephens (Facebook)
Jun 29, 2019
Luxurious experience
Wow! Wow! Wow! I typically don't like massages and it takes my body being in crippling pain to get one. I came in to Serene Wellness Spa today after not being able to walk properly for a week and after my massage, I can walk!!!!! Wow! Wow! Wow!
Luxurious experience · Deep tissue massage
Add your review
We'd love to hear about your spa experience.
Click the Create your own review button to get started.
Your review will appear once it is approved.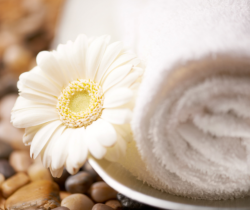 CALL 281.464.8322 TO BOOK AN APPOINTMENT
OR GET MORE INFORMATION ABOUT SERVICES & SPECIALS
Cancellation Policy...To better serve our clients, we require 6-hour notice for cancellation of appointments or there is a 50% charge per service on your next visit.
Clients having 2 or more "no shows" must secure their appointment with a credit card and will be charged 50% of the service if they miss their appointment without proper cancellation. A client is considered a "no show" if they have arrived more than 15 minutes after the time of their appointment.
---
Gift Certificates For All Occasions
Design your gift certificate, preview it, and then send or print it immediately.
It's fast and easy!
Non-refundable and may not be redeemed for cash.